List Your Mini Events: Ideal for webinars, training sessions etc.; Saves to MyCalendar.
Event Info: Make it easy for Users to register and see other information.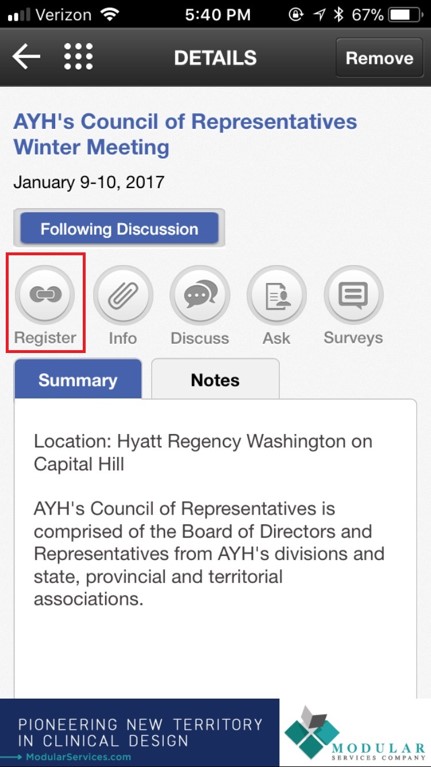 Enable Discussion: Users can easily discuss your "mini events".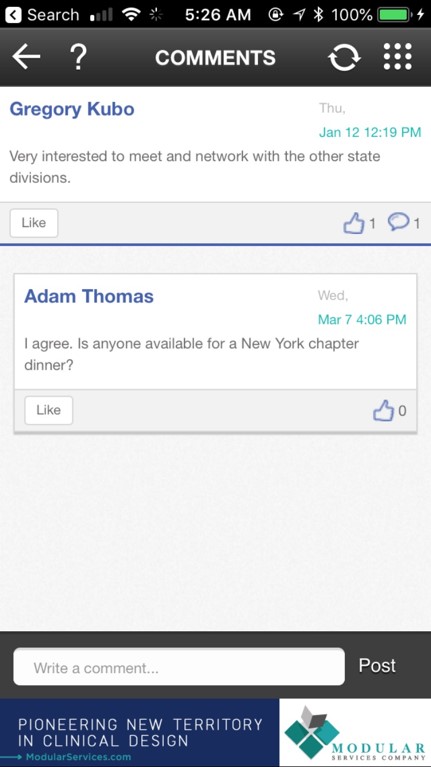 Follow Discussion: Receive Push Notifications when a post is made to a selected Discussion.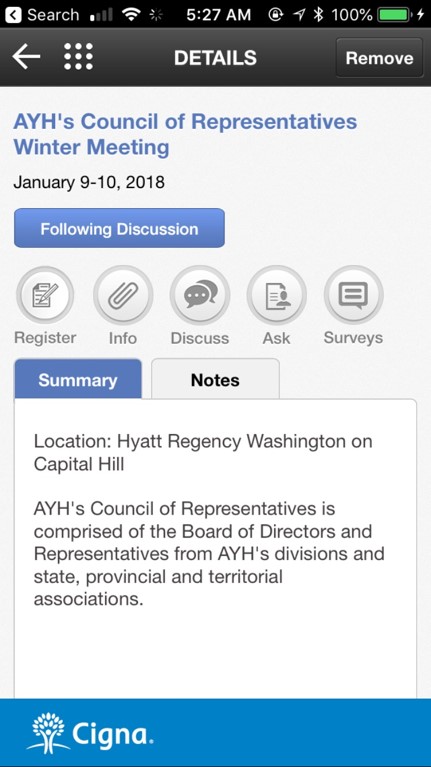 Ask Questions: Ask private questions via e-mail to one or more addresses.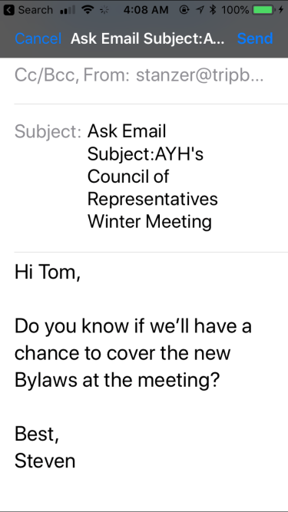 Survey Feedback: Ask survey questions about your "mini events".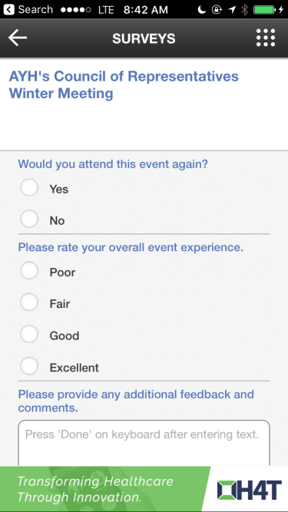 Polling Feedback: Find out what your audience is thinking via polling questions.