Our Polling functionality is another great way to find out what your audience is thinking. Our built in polling has a limit of up to 500 concurrent users.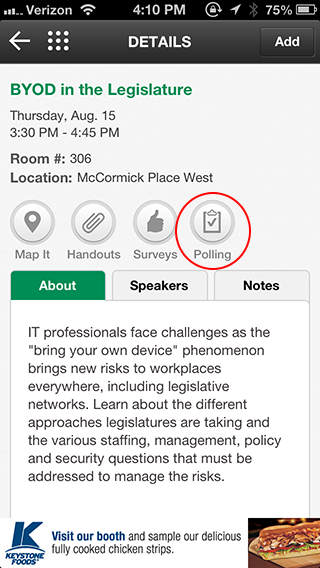 Polling questions are accessed by tapping the "Polling" icon on a session's Detail Screen.
Polling requires internet connectivity.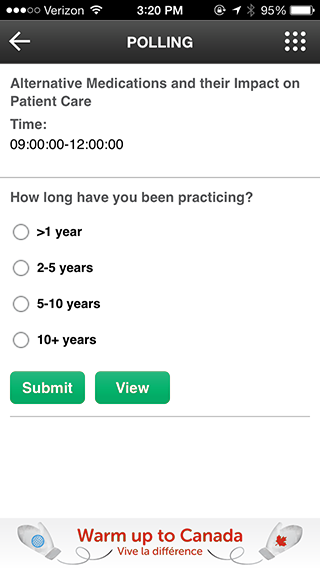 You can assign different poll questions for each session on your Schedule.
Questions must be objective (with up to 5 possible answers).
You can allow speakers to add their own poll questions via the Speaker Portal in the CMS.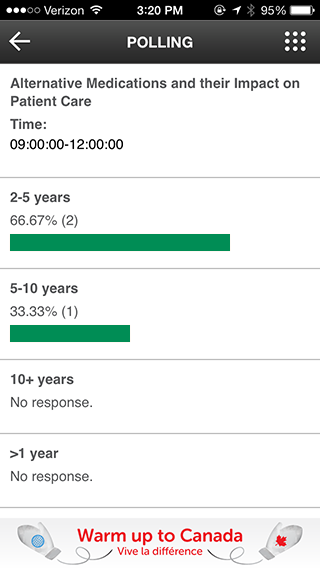 Results are displayed instantly on users' devices and in the Reports section of our CMS.
Can be displayed on a large screen (arranged with your A/V team).