Client Challenge Icon
To access the Client Challenge game, tap the "Challenge" icon on the home screen of the app.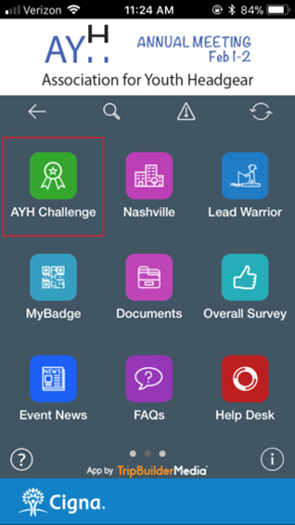 Challenge Directions
When users first open the Challenge they will be met with a pop up that explains how the game works. These directions can be tailored to how you specifically are playing the game at your event.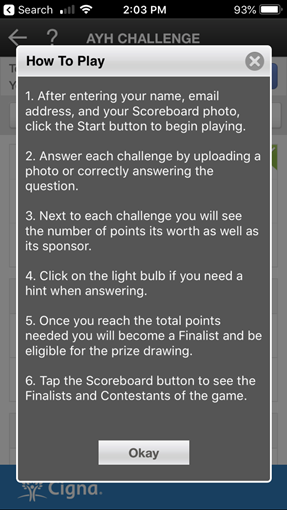 Challenge Questions
Questions can be multiple choice or photo upload
For multiple choice questions there can be up to 10 responses
Photo upload questions only require the question text, no responses
For photo questions, players are automatically awarded points once they upload their photo
Questions can include a booth number to tie them into the Exhibit Hall
Questions can include 1 hint for each. If a hint has been added then the lightbulb icon will appear with the question. When you click on the lightbulb a pop up containing the hint will appear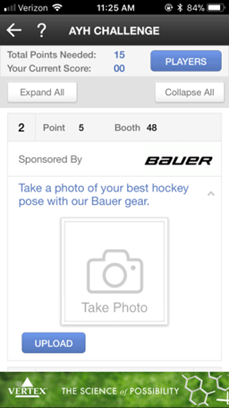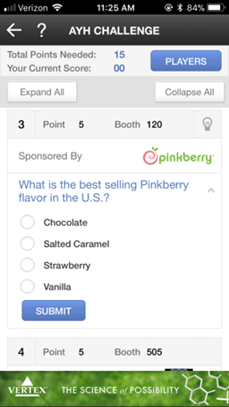 Sponsor Logos on Questions
Each question can have up to 1 sponsor
The sponsor can be shown as a logo or as plain text with their name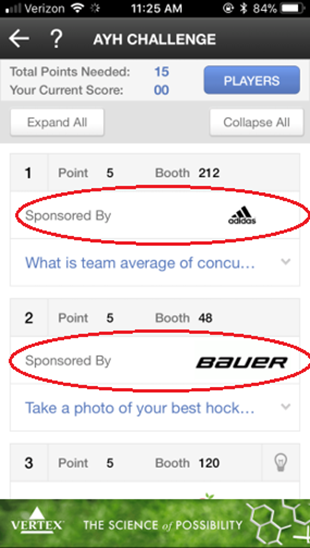 Players Board
When users go to answer a question for the first time they receive a pop up to enter their player details. These include (first and last name, email, and a photo (optional)).
At any time users can click on the Players button in the app to see where they rank with other players.
The players board displays the first and last names of players along with their current number of points and a photo if they had uploaded one to their game profile.
Players become "Finalists" once they've reached the number of points required by the Event Organizer.