*This article is not applicable to all apps. If you are unsure if this article pertains to your app please contact your TripBuilder Media Account Manager.
Adding Apple ID to iTunes Connect
These are the steps to add TripBuilder Media as user on iTunes Connect. This will allow us to receive a copy of the emails that Apple sends regarding your app's status.
1. Navigate to https://itunesconnect.apple.com and log in with your credentials.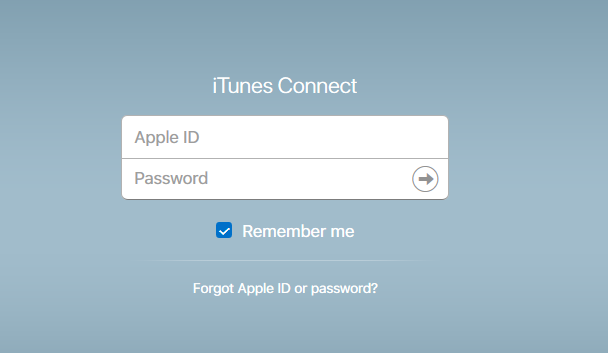 2. Click "Users and Roles"
*NOTE: If Apple has not yet approved/accepted your new Apple Developer Account, this button will not yet be visible.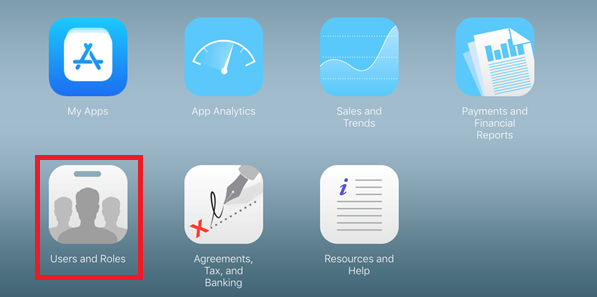 3. Under the iTunes Connect Users tab, click the blue + symbol by "Users" to add a new user.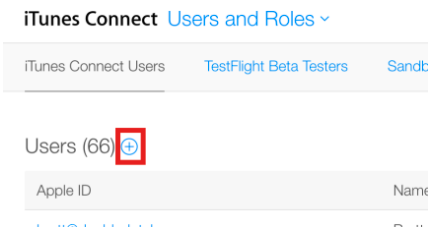 4. Enter the following information under User Information:
First Name: TripBuilder
Last Name: Media
Email: ios@tripbuildermedia.com
Click "Next"

5. Under the Role section, check off "Customer Support," "App Manager," and "Reports."

Note: This permission level is still below the "Team Agent" permission level and cannot do the following:
- Agree to new terms and conditions by Apple
- See Sales Reports and Trends, Taxes, Banking sections
- Add new users to the iTunes Connect account
6. Then, click "Next."
7. In the next section, you are asked to edit the notification settings for this account. Set App Status Reports to "All Territories."

8. Click "Save." You will then be taken back to the Users and Roles overview. An email invitation has been sent to the email address you entered earlier.
Two Step Authentication
If you have two step authentication set up on the Agent's Apple ID, add TripBuilder Media's phone number as trusted number.
1. Login with the Agent's Apple ID credentials here: https://appleid.apple.com
2. Scroll down to "Security" > click "Edit" next to Trusted Phone Numbers and add 203-295-5076 as a trusted number.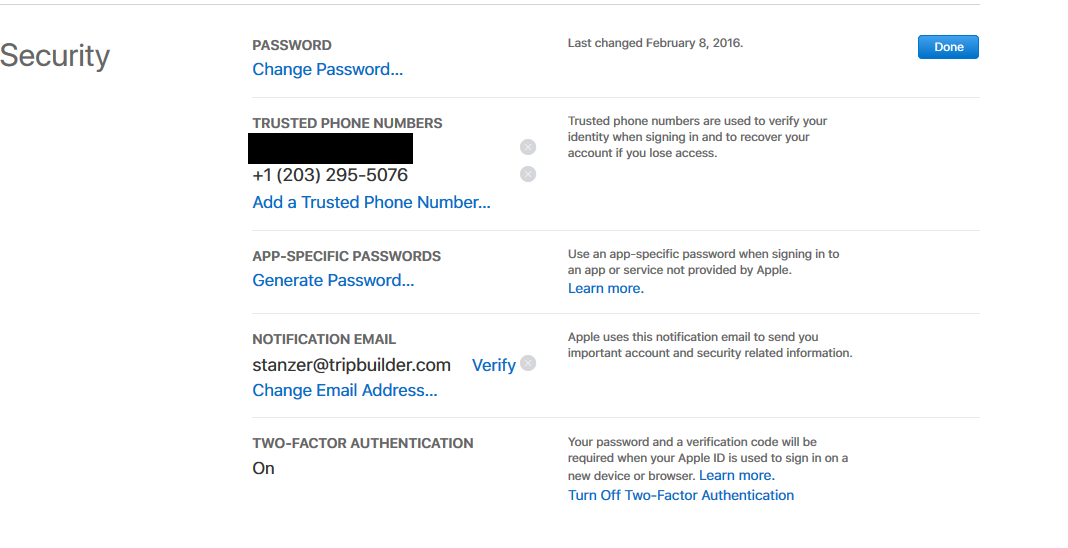 You might get a pop up on your device the first time we login. You can disregard this.